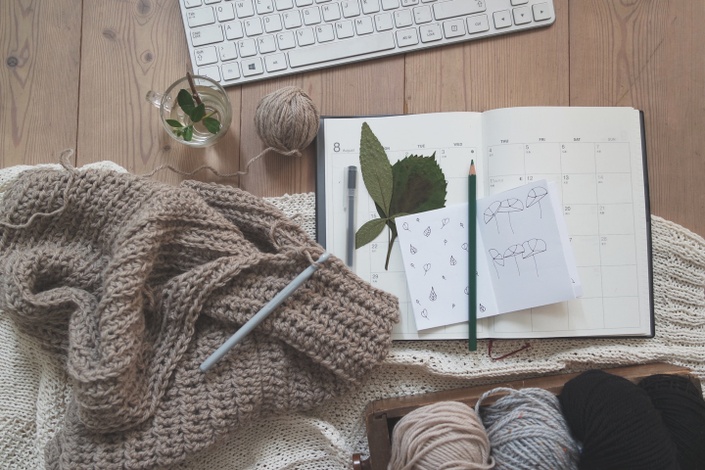 Mná Fest 2022
A Virtual Event for Aspiring Female Leaders in Education: 10am - 2pm Saturday 8th January 2022
Who is Mná Fest for?
You are a teacher who is curious about a career in educational leadership.
You would like a better understanding of what holds you back and why.
You are a teacher who wants to gain confidence and competence in themselves so you feel able to put yourself forward for new opportunities.
You want to develop a clear understanding of the steps you could take to move forward in your career.
You are a teacher who feels like an imposter from time to time and want to know how to overcome this.
You want to be inspired, motivated and informed about your career in the teaching profession!
According to a Rahoo survey taken in March 2021, 50% of female teachers would consider leadership in education. Yet only 6% of female teachers are principals.

What holds them back?
By the end of this CPD event, you will:
Have clear, practical guidance on how to prepare for moving forward in your career, instead of feeling like you are clueless on what you are supposed to do.
Know what imposter syndrome is and how you can overcome this feeling, instead of feeling like you are reaching beyond yourself.
Be able to pinpoint your achievements and verbalise them, instead of worrying that you sound like you are bragging!
Have clear steps on how to build a network of like-minded colleagues who encourage you to be the best you can be, instead of feeling like you are alone and worrying what people think of you.
Know and understand the challenges that can come with moving outside your comfort zone and accepting them, instead of feeling overwhelmed and anxious about taking on new tasks.
Feel empowered to use the tools and resources shared in the virtual conference to prepare for career progression, instead of feeling unsure about what to do and how to prioritise aspects of your life to fit.
"When the opportunity for leadership presented itself, I experienced so much self doubt. I had worked with amazing principals- all male, utterly capable and I had never seen any of them reduced to tears by any incident in school. I was a 36 year old mom of 3, who cried at John Lewis ads and loved a chat about Love Island with the staff.
I couldn't be a principal"!
Teresa Coughlan, Primary Principal
Why have you created this event for aspiring female leaders?
We hosted a workshop called "Aspiring Female Leaders in Education – Addressing the Barriers" at Féilte 2021.
This unique workshop outlined why it is important that women progress to leadership, the barriers that exist including imposter syndrome, family, confidence and fear of not being good enough and we explored strategies to overcome these barriers.
Based on the interest we have received from female teachers about this topic, we decided to create a stand-alone event that would explore the barriers (often gendered!) to women in leadership in education – and strategies to overcome them!
We believe that these barriers and lower proportion of women in educational leadership is not a "women's issue" – this is a societal issue that is taking place in one of the most formative societal environments – school.
"Certainly, many factors determine the number of female principals in a country… More can and should be done to decrease sources of potential bias or barriers to female leadership".
(OECD, 2015)
What is included?

Mná Fest is a specially designed online event for aspiring female leaders in education.
This event aspires to inspire, motivate and share valuable insights to those curious about career progression in leadership.
The day includes the following events:
Gender Barriers & Realities – An Introduction
Imposter Syndrome
Leaders Lean-In Panel Conversation
Personal Branding & Communication
Building Confidence, Network & Competency
10-Week Career Challenge
We hear from subject experts and leaders who have walked the road before you and are willing to share their experience.
We take the time to reflect on your goals and we set personal challenges for the 10 weeks ahead.
Join us for a morning of positivity and support in a virtual space full of like-minded teachers who are cheering each other on!
Mná Fest Features:
Online Conference – accessible from your home – all you need is a cuppa, notebook, pen and a smile!
Certified for Croke Park hours & CPD Record
Expert Speakers on Imposter Syndrome, Personal Branding, Confidence and more!
Leaders Lean In Panel share experience & advice on the realities for female leaders
Q & A / Discussion Opportunities
Speakers to be announced shortly!
BONUS FEATURES INCLUDE:
Access to event talks and workshops for 2 weeks post-event.
Downloadable Conference E-Booklet.
10 Week Career Challenge
Access to Private Teacher Online Sharing Area.
Giveaway Competitions on the day!
"I don't buy the 'you can't have it' all card. You can have it all.
You can work hard, you can have ambitious career goals, you can reach for the sky and you can achieve balance".
Clara Fiorentini, Assistant Lecturer in Education
Thank you for taking the time to check out Mná Fest. Feel free to get in touch with us at [email protected] if you have any questions you would like to ask. We love hearing from you and will do all that we can to support you!
Frequently Asked Questions
When does the conference start and finish?
It starts at 10am on Saturday the 8th January 2022 and finishes at 2pm.
How long do I have access to the conference?
On the morning of the event, the conference will "open up" virtually and you will be given the necessary links for each section. We aim to record all conference events so you will be able to go back and review it for up to two weeks post-event. Past attendees at Rahoo Events have found it invaluable to be able to go back and re-watch the speakers and panelist sessions.